We will go out with all knowledge to engage and inspire you.
Our lessons are tough individually and in groups of two. The students will learn with certified instructors as well as personalized equipment to ensure that your training progresses at your own pace, guaranteeing the most effective learning experience.
In order to be a safe and independent rider, the average amount of lessons are 9-12 hours which will be divided into sessions of 3 hours per day.
Our students enjoy lessons tough by qualified staff certified by the International Kiteboarding Organization (I.K.O.). Our instructors and assistant instructors have been trained and examined thoroughly by this organization to provide a high-quality and safe learning experience.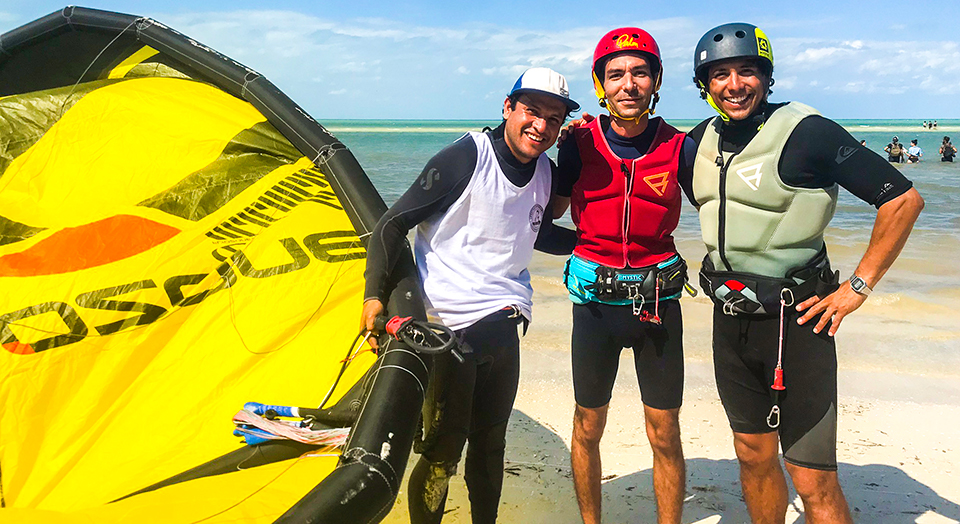 WHAT DOES THE PRICE OF LESSONS INCLUDE?
Instruction based on I.K.O. methodology, international I.K.O. certificate member card (3-Day Starter Pack only), usage of the entire equipment (kite, control bar, flotation vest, helmet with two-way radio and discounts on the purchase of equipment), snack and refreshments on the beach. Optional: Wetsuit and neoprene boots.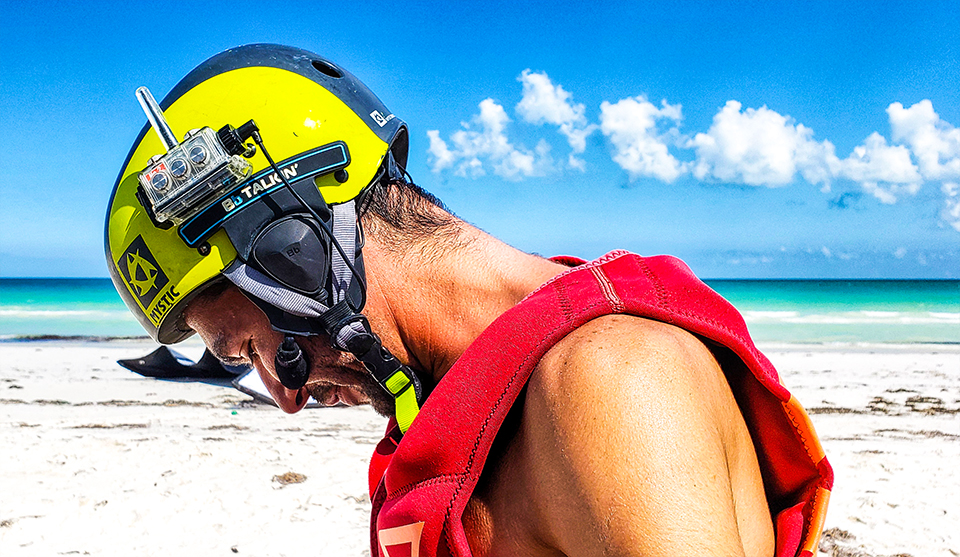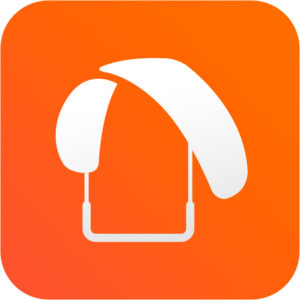 The best way to discover Kite Boarding! Get a taste of how safe and fun kiteboarding is.
During our Discover kiting you will learn:
Basic theory and setting up a kite.
Understanding of how the wind blows, including speed, direction and the wind window.
3 rules of safety
Landing and launching
Piloting the kite on shallow water.
Kite control.
Body dragging.
This course is also part of the 3-day STARTER PACK.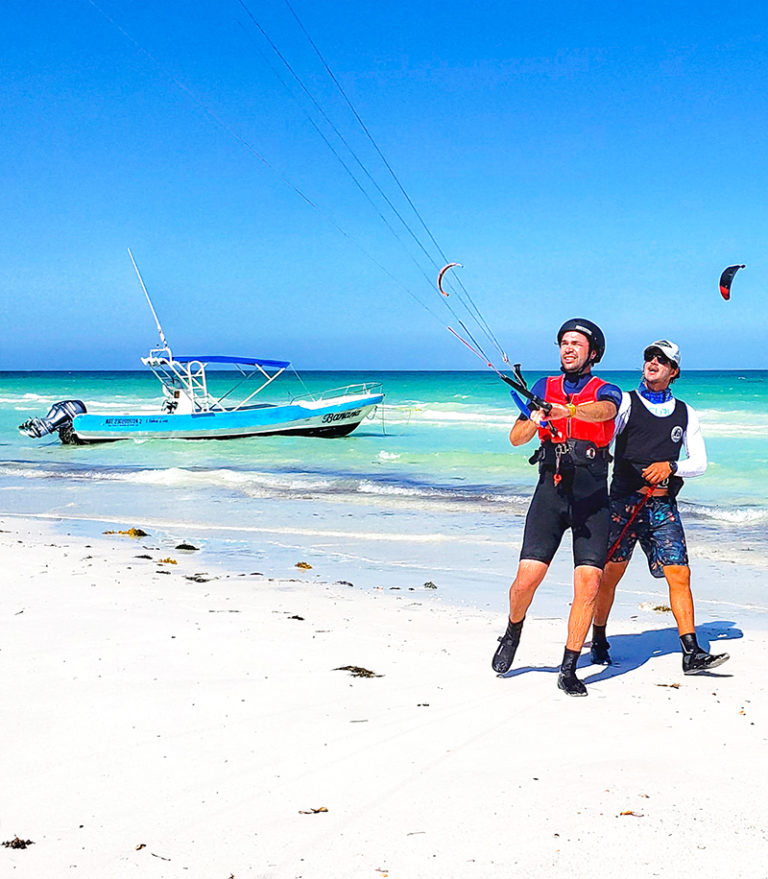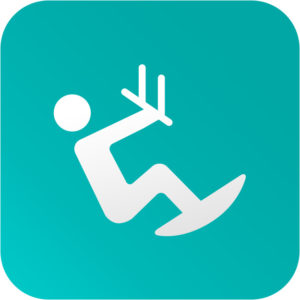 Basic and advanced kite control through safety procedures, first riding with a board and wind effects.
During the course, you'll learn about basic aspects of the wind theory, identify the safety zone and the necessary wind conditions for practicing kiteboarding; basic and advanced kite control, as well as how to use the kite safety systems and in the end the water starts with board.
You will be familiarized with the following advanced kite control techniques: kite control at different positions of the wind window, kite control with one hand, walking with the kite in both directions, flying "eights", launch and land the kite with assistant and as assistant, re-launching the kite from the water, control of the kite with and without power, body dragging in all possible directions with and without a board, familiarizing of up wind and downwind directions, board beginnings and steady pulls, water start with a board, first riding both sides.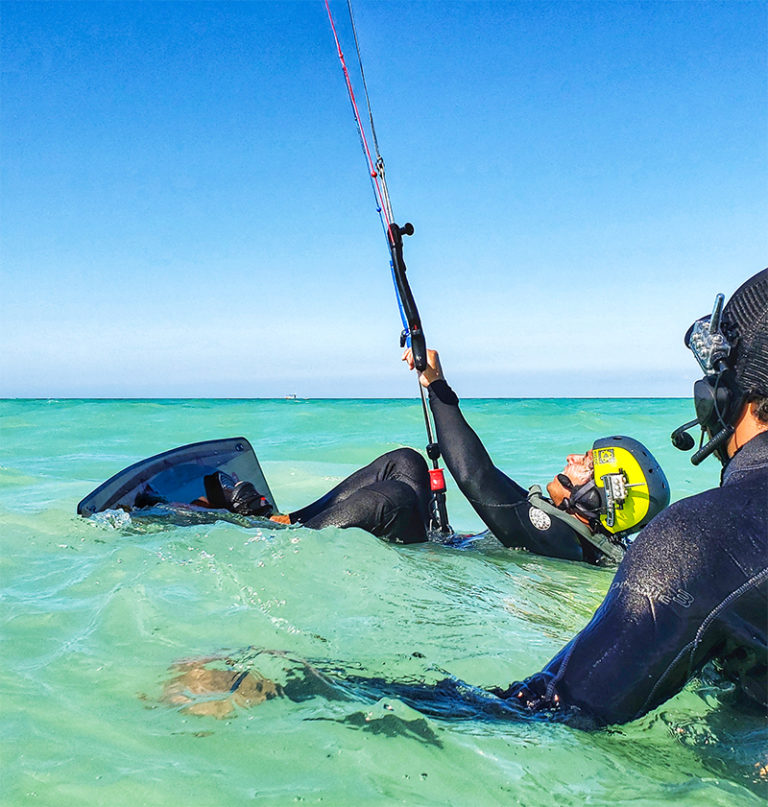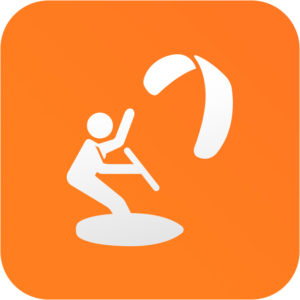 Advanced riding skills from how to control the speed And direction of the board to self-launching.
At this stage, you'll improve your riding skills, learn how to control the speed of the board by using its edge, how to control and maintain the right riding direction, how to go upwind, realize transitions and practice your first jumps as well as how to launch the kite on your own (self-launching).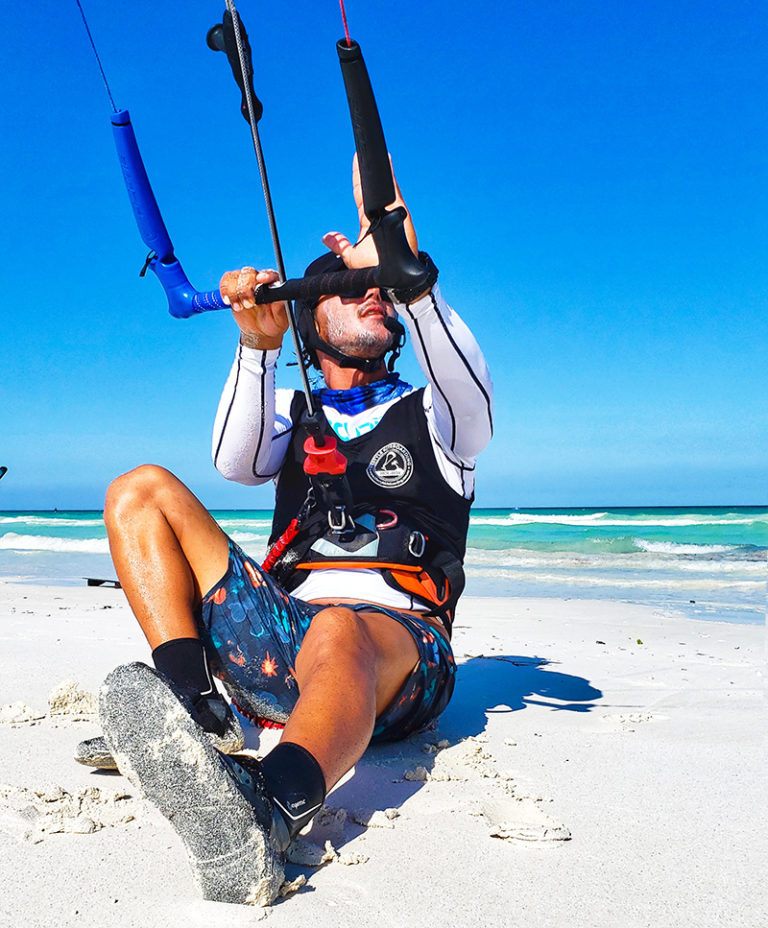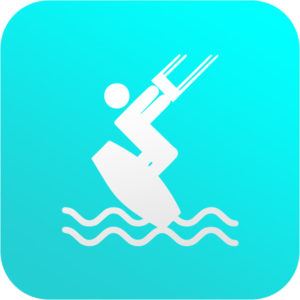 Learn your first air moves or take it to the next level!
Our focus on riders that already can ride comfortably and who would like to learn from the most simple ones to competitions tricks. For this, our school offers you assistance from our Instructors, who have long lasting experience in national and international competitions.
Here as well, our instructors develop the course according to your specific needs:
Pop techniques
Simple tricks
Transitions
Old school tricks
Freestyle and progressive freestyle tricks
New school tricks