Boat ride included. (3-day starter pack)
All the necessary equipment to learn "kiteboarding".
Refreshments at the beach.
Access to our Private beach with hammocks at "Playa grande".
 Access to our little "Jungle Gym"
10% discount on our "Kiteshop".
Check out our different lesson packages for beginners, intermediate and advanced students.
MOST SOLD: 3 DAY STARTEr PACK
Designed for beginners wanting to learn the complete experience of kiteboarding
Holbox island is not only a paradise you've always dreamed of, but a great and windy spot for kiting
It reflects the vibrant energy and the great environment of the Caribbean sea.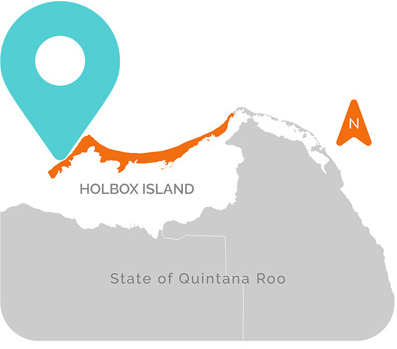 IKO: International Kiteboarding Organization
We follow IKO standards.
That's why the experiences are designed to help our students reach their goals.
According to your level, we will take you through the program till you can kiteboard independently.
All our instructors have made of their passion their profession.
We will always try to adapt the way you learn to the way we teach. Likewise, Holbox presents the perfect conditions to learn kiteboarding due to the shallow waters and constant winds. 
We offer high quality lessons with experienced certified instructors and latest gear to learn.
We offer the best value for your money.
We only work with qualified and experienced instructors. Some of them take part on the National Kiteboarding Tour.
We always have available the latest gear to learn. Using it isn't just very safe but it also increases your learning curve.
We are located in Holbox. The Caribbean Sea has a very nice environment and it's ideal for your lessons.
We are part of the World's Largest Kiteboarding Community and we also follow the standards IKO.