HOLBOX
KITEBOARDING SPOTS
Holbox offers the safest beaches for learning how to kiteboard​
Holbox offers two very nice spots where is allowed to kite. Our beautiful island is part of a natural reserve that protects the environment such as birds and mangroves and that's why we can only kite at this two but amazing spots,Punta mosquito and Holbox kite beach.
7 min from down town on a transport to the north east side, we find one of our two spots. This place works with wind from the NW, N, NE and E.

The great sand bar of shallow water let us make the lessons safely. It also creates a nice flat on one side of the sand bar and a slightly choppy water on the outside of the bank.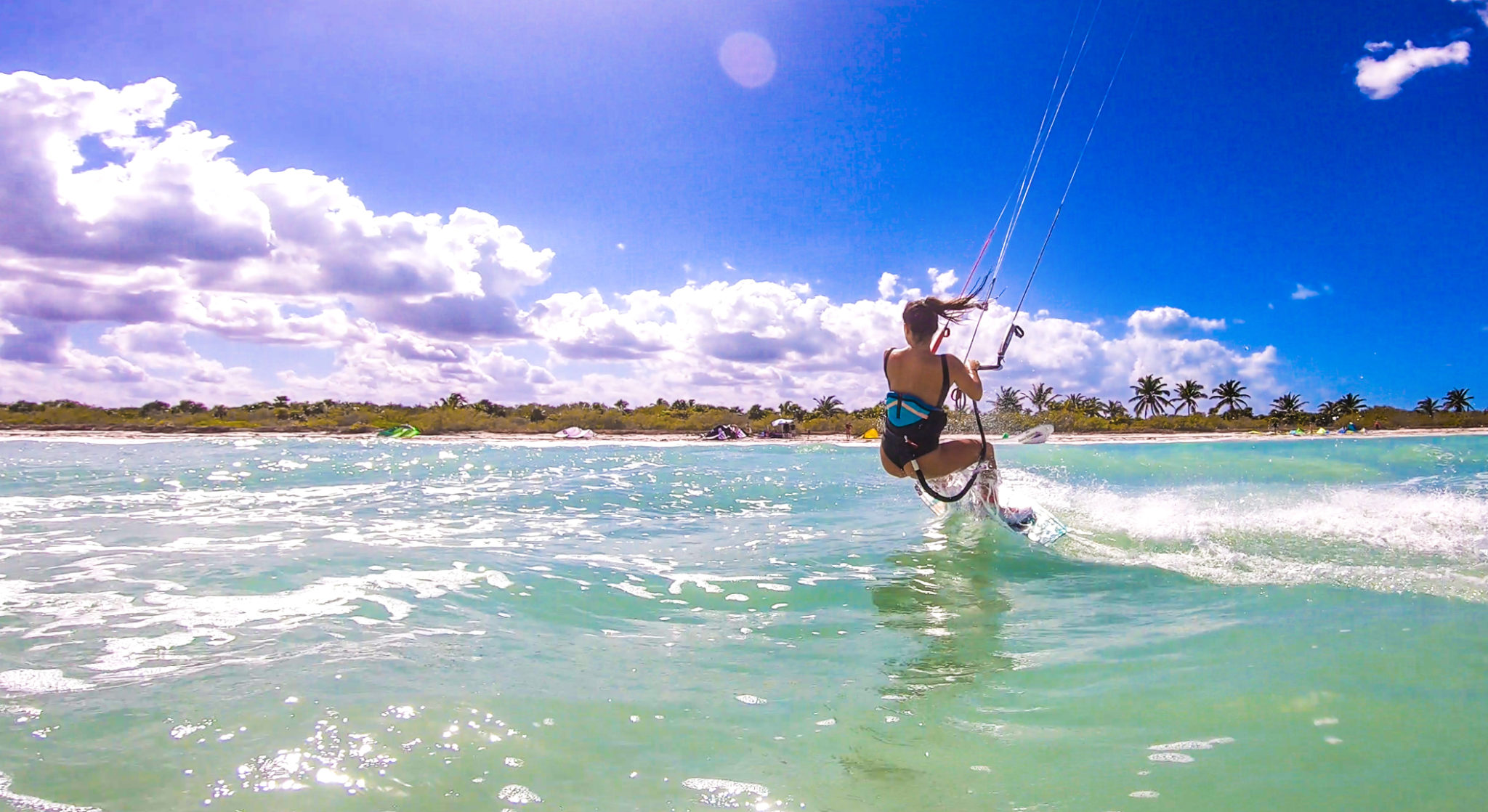 Punta mosquito SPOT (Boat ride):
When the wind blows offshore from Holbox town, the place to kite is Punta Mosquito. This place is located at the east side of Holbox, where the arrival has to be on a 10min boat ride that departs directly from our school.
The beach at this spot is very nice and spacious for launching and landing kites. The water is still shallow but in this case we find a choppy/wave water. This spot works very good with East and slightly SE wind.